Skip to product information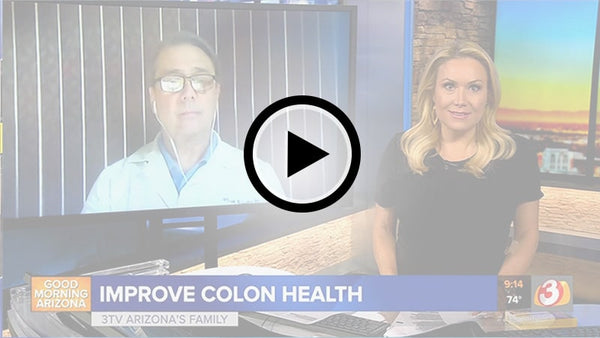 Natural Colon was featured on Channel 3 News! (press play to watch)
Natural Colon is a healthy, natural alternative to harmful colon cleansing supplements. Greek Island Labs has created a unique balance of 18 organic botanicals & probiotics in a proprietary blend that naturally cleanses the colon promotes bowel regularity.
100% Plant-Based
Cleanse the Colon Naturally
Reduces Bloating, Slims Abdomen
Remove Toxins from the Colon
Improves Regularity when taken daily
Free Shipping
30-day Money Back
Nutritional Information & Ingredients

Serving Size: 1 Capsule.
Servings per container: 30

Full Ingredient List:

Aloe vera leaf concentrate, Milk thistle seed extract, Probiotics (300 million), Dual-Action Plant Enzyme blend ( Amylase, Protease, Acid Protease, Glucoamylase, Lipase, Cellulase) Peppermint leaf extract, Ginger root extract, Psyllium husk, Chlorophyll, Acai juice powder (Euterpe oleracea l, Organic alfalfa grass, Organic amla fruit, Organic burdock root, Organic carrot powder, Organic chlorella (cracked cell wall), Organic ginger root extract, Organic lycium (goji) juice powder, Örganic kale, Organic kelp (Ascophyllum nodosum), Organic moringa leaf, Organic nopal powder, Organic oat grass, Organic pomegranate, Organic purple corn, Organic spirulina, Organic algae
View full details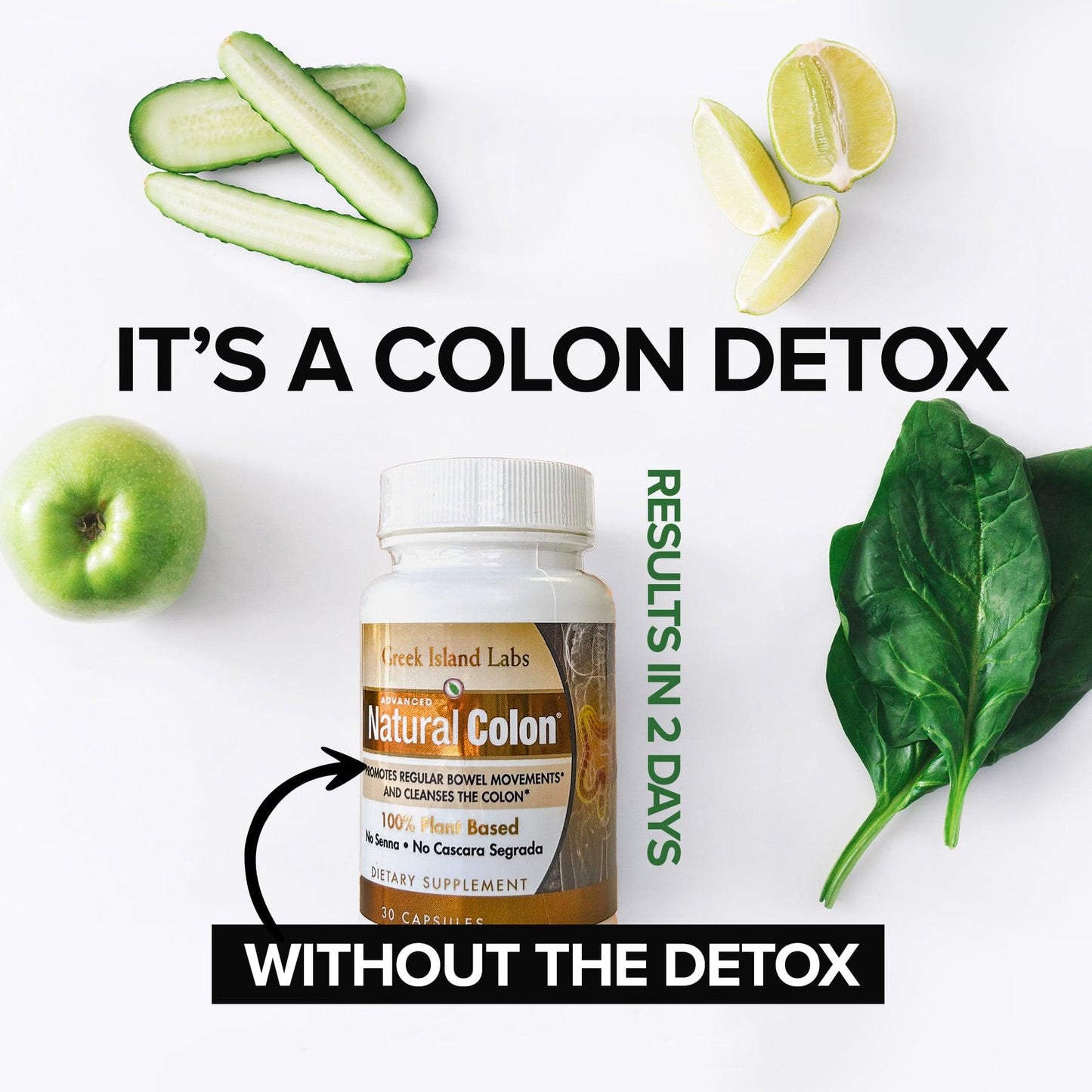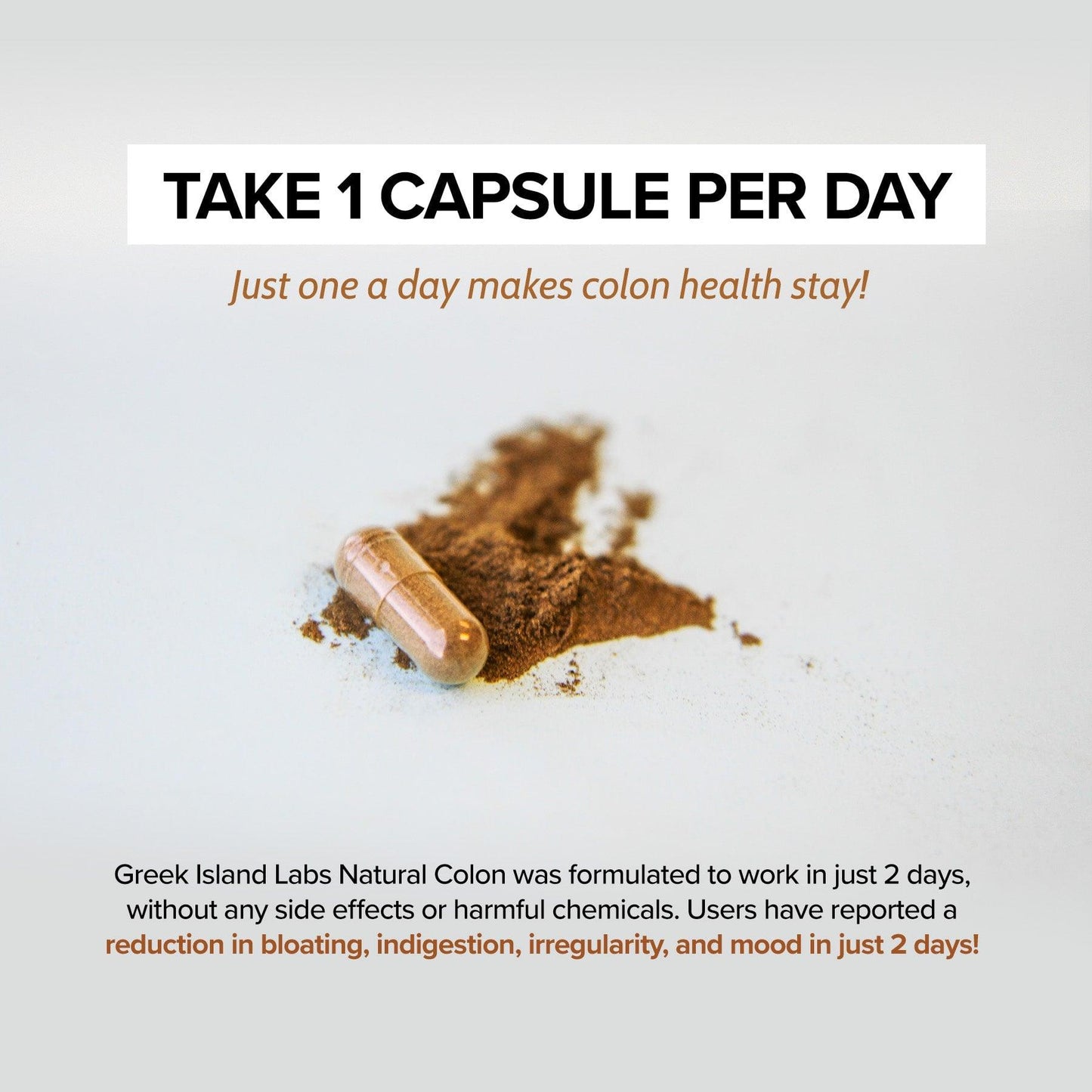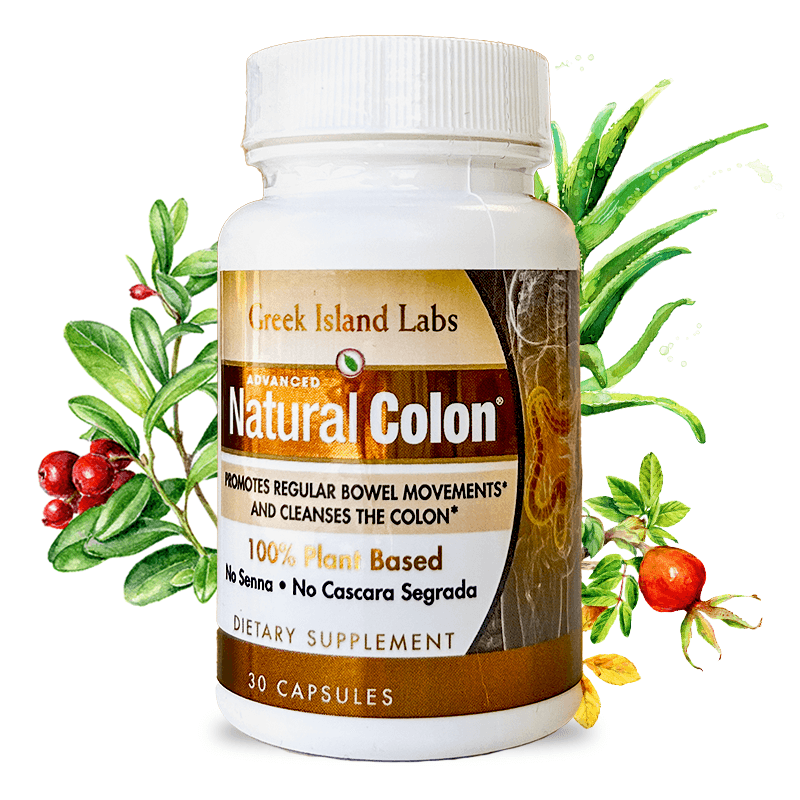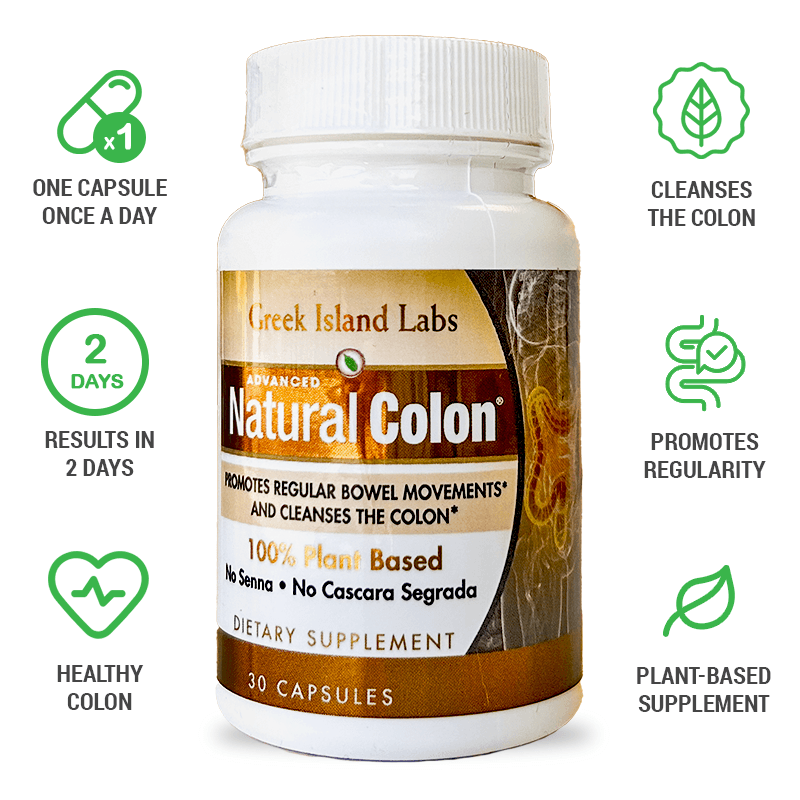 Colon Health
60 to 70 million people affected by digestive diseases in the U.S.
The well-being of our colon shouldn't be underestimated. It plays a vital role in our digestive system, ensuring the smooth processing of food and waste removal.
No Gluten
No Chondroiton
No Glucasomine
No Animal Products
No Chemicals
100% Plant-Based Ingredients
Guaranteed to be good.
Goji
Rich in nutrients and antioxidants, and some studies suggest that they may have potential benefits for colon health.
Ginger
Anti-inflammatory, antioxidant, and digestive properties greatly benefit colon health.
Kale
High fiber content, antioxidants, and other beneficial compounds benefit colon health.
Chlorella
Rich nutrient profile, including chlorophyll, fiber, antioxidants, and other beneficial compounds.
Plant Enzymes
Enzymes are biological molecules critical to digestion and absorption of nutrients, including in the colon.
Plant Probiotics
Microorganisms from plants, balances intestinal flora, improves regularity.
Suggested Use
The recommend dosage is one capsule per day, preferably in the mornings with food. In cases when rapid relief is needed, you may take two daily for a maximum of three days. After the three days you can continue with one capsule a day. Consult your doctor if are allergic to any of the ingredients. In 13 years of business, nobody has ever reported an adverse reaction.