Joint Mud delivers topical pain relief in just 18 minutes. Our plant-based formula combines the power of nature with the power of science. Clinically proven to work in 18 minutes or less. 
Plant-Based Topical Blend
Rapid Joint Relief Solution
27 Essential Organic Oils
Soothing Scent & Remedy
Free Shipping
30-day Money Back
Nutritional Information & Ingredients

Plant-based ingredients derived from the homeopathic wisdom of the ancient Greek Isles.

Full Ingredient List:

Purified Water, Caprylic/Capric Triglyceride, Cetyl Alcohol, Glyceryl Stearate, Prunus Serotina (Organic Cherry) Fruit Extract, Punica Granatum (Organic Pomegranate) Fruit Extract, Nigella Sativa (Organic Black Seed) Seed Oil, Anthemis Nobilis Flower Oil (Organic Chamomile Roman Flower Oil), Ceteth-20, Dimethicone, Peg-7 Cocoate, Butylene Glycol, Dimethicone, Betula Alba Oil (Organic Birch Oil), Ocimum Basilicum Oil (Organic Basil Linalool Oil), Salvia Officinalis Oil (Organic Clary Sage Oil), Eugenia Caryophyllus Flower Oil (Organic Clove Oil), Zingiber Officinale Root Oil (Organic Ginger Oil), Boswellia Carteri Oil (Organic Frankincense Oil), Lavandula (Organic Lavender Oil) Angustifolia (Flower) Oil, Lavandula Hybrida Herb Oil (Organic Lavandin Oil), Thymus Mastichina Flower Oil (Organic Marjoram Oil) Origanum Marjorana (Sweet Marajam) Oll (Organic Oregano), Juniperus Communis Fruit Oil (Organic Juniper Berry Oil), Mentha Piperita Oll (Organic Peppermint Oil), Pinus Sylvestris Twig Leaf Oil (Organic Pine), Rosmarinus Officinalis Flower Oil (Organic Rosemary Verbenone Oil), Mentha Spicata Herb Oll (Organic Spearmint), Picea Mariana Leaf Oil (Organic Spruce Black), Artemisia Dracunculus Oil (Organic Tarragon Oil), Thymus Zygis Herb Oil (Organic Thyme Red Oil), Thymus Vulgaris Oil (Organic Sweet Thyme Oll), Vetiveria Zizanoides Root Oil (Organic Vetiver Oil), Achillea Millefolium Oil (Organic Yarrow Oil), Hydrogenated Palm Kernel Glycerides, Menthoxypropanediol, Commiphora Myrrha Oil (Organic Myrrh), Gaultheria Procumbens Leaf Oil (Organic Wintergreen), Agonis fragrans Branch/Leaf Oil (Organic Fragonia Oil), Triethanolamine Dehydroacetic Acid, Benzyl Alcohol, Hydrogenated Lecithin, Carbomer, Vanillyl Butyl Ether, Xanthan Gum, Tocopheryl Acetate, Caramel, Fragrance (Cucumis Sativus Oil)
View full details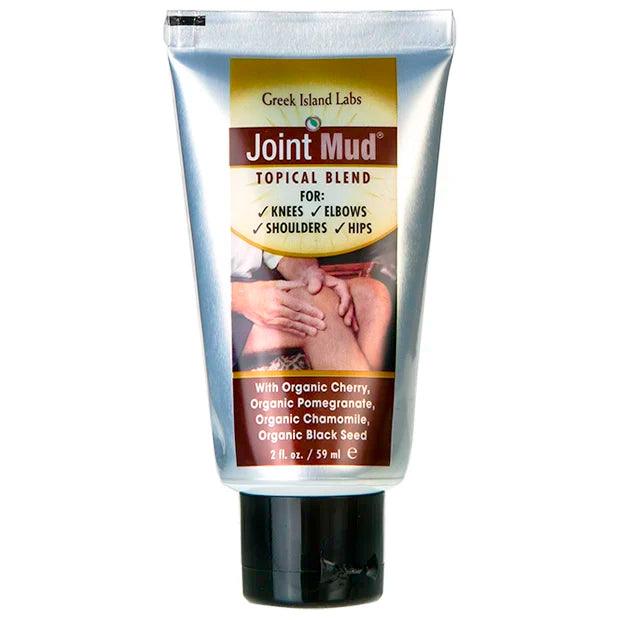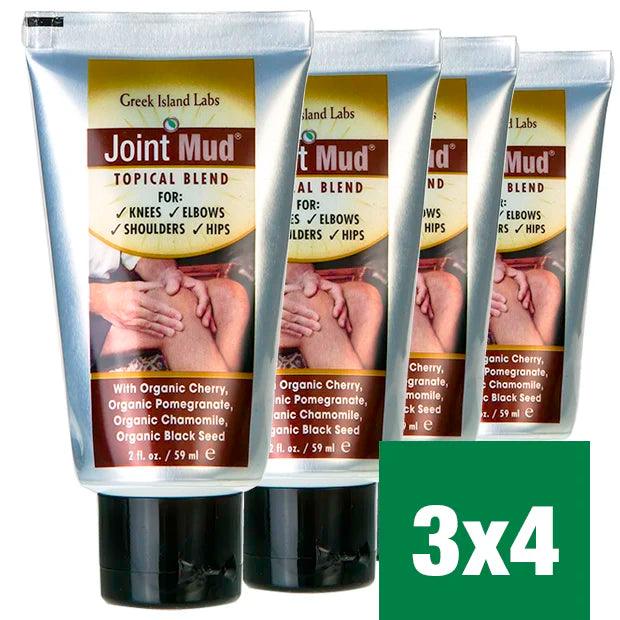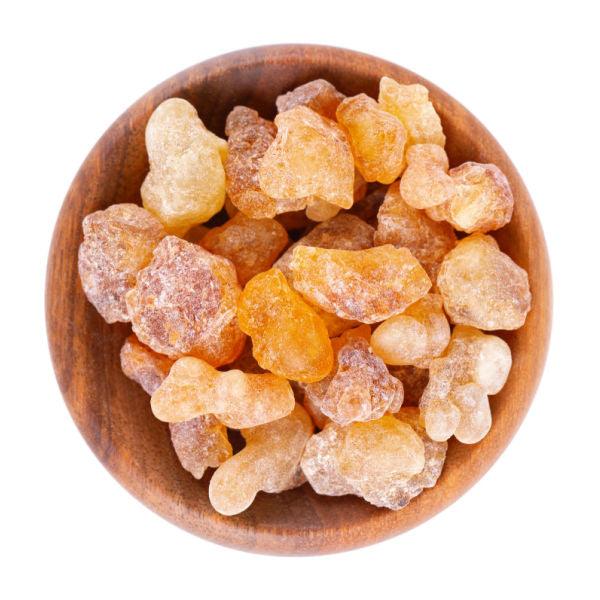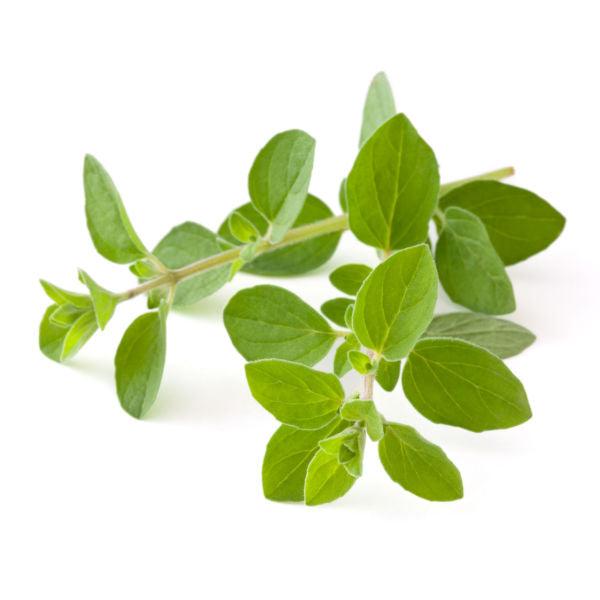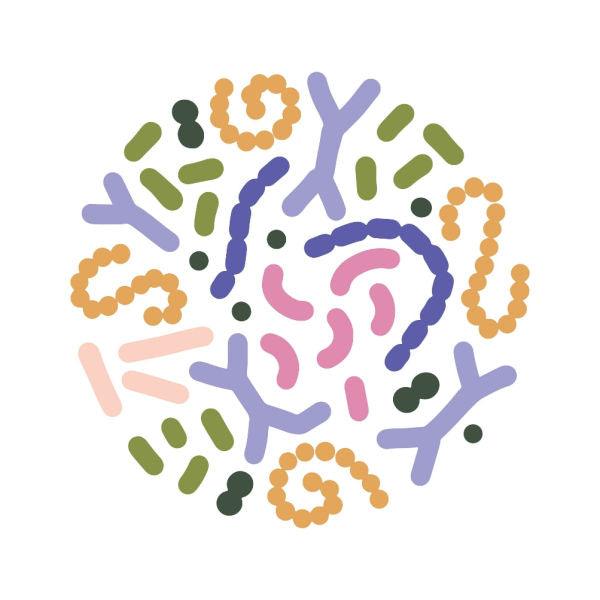 Clinically Tested
74

%

*
reduction in joint pain
reported within the first 18 minutes
239

%

*
improvement in joint mobility
reported within the first 28 days
* Greek Island Labs' Joint Mud, when used in accordance with intended package directions demonstrated statistically significant reduction in joint pain by an average of 51.1% within the first 5 days of use with a maximum of 83.3% observed, and a reported 78.95% improvement in joint mobility within 28 days of daily consumption.
No Gluten
No Chondroiton
No Glucasomine
No Animal Products
No Chemicals
100% Plant-Based Ingredients
Guaranteed to be good.
Red Cherries
Known for their high antioxidant content including compounds such as anthocyanins and polyphenols.
Black Seed
Contains various bioactive compounds, including thymoquinone, proven to have anti-inflammatory properties.
Chamomile
A flowering herb commonly used in traditional medicine to treat joint pain, inflammation and stress.
Organic Pomegranate
Rich in antioxidants, polyphenols, and other bioactive compounds, all beneficial for joint health.
Oregano
Contains various bioactive compounds known for their antioxidant, anti-inflammatory, and antimicrobial properties.
Frankincense
Possess anti-inflammatory and analgesic properties supporting joint health and cartiledge restoration.
Suggested Use
Place a small amount of mud on the tip of fingers. Rub a small amount on the area of skin above experienced joint pain. With slow circular motions, continue to massage area until all mud has been absorbed. To achieve optimal results, try not to move too much within the first 15 minutes of application. Attempt to not exceed 3 applications a day.